Eye care professionals specialize in understanding how the human eye really works, as well as diseases and conditions that affect your vision - many of which do not have obvious symptoms. Eye doctors know how age and risk factors affect vision over time for young and old, and they understand the benefits and features of corrective lenses including eyeglasses and contacts.
Our optometrist takes the time to explain the results of your eye exam, describe your options and listen to your eye care needs. Because maintaining good eye health is an ongoing partnership, we encourage you to ask questions and share your health information, which could be vital to monitoring, diagnosing and treating potential vision problems.
Meet our doctor: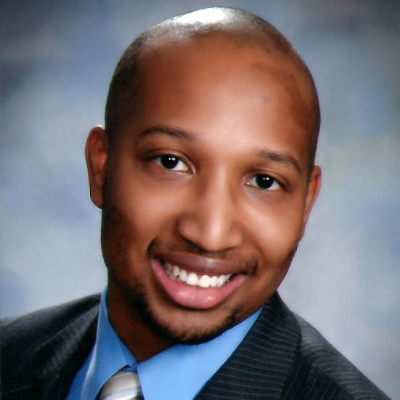 Dr. Terrence J. Roberts has been practicing optometry since 2013 and joined Mobley Eye Care in 2014. He is a Georgia native and was raised in Lithonia, GA. As of 2018, Dr Roberts is happy to say that he is now the proud owner of the Fayetteville location.
He received his undergraduate degree from Georgia Southern University in May of 2008, majoring in Biology with a minor in Chemistry. Dr. Roberts was part of various organizations during his undergraduate program such as Circle K, Pre Health Committee, and the Tri Beta Honor Society.
Dr. Roberts received his Doctor of Optometry degree from Salus University (Pennsylvania College of Optometry) in May of 2013 and was an avid board member of National Optometric Student Association.
Dr. Roberts attends various continuing education courses and is a member of the Georgia Optometric Association, American Optometric Association and PECAA.
During his free time, he enjoys traveling to experience different cultures, trying new restaurants, and exercising to stay fit and healthy. He also enjoys spending quality time with his newborn son. Since his wife is also an Optometrist, together they enjoy learning new and better ways to treat ocular conditions to better suit their patients' needs.